Fluya uses high-quality binaural audio that simulates human hearing. When walking in an immersive 3D nature scene, you can hear sounds of many different environments, elements, and wildlife species that will make you feel like you're really there.
When you particularly like the place you found and the ambient sound you hear, you can save it to one of the seven presets by holding the button and recall it later with a short tap.
With a built-in timer, you can easily set for how long you want to stay in the scene. This is especially useful when you want to take a nap or just relax for a specific amount of time.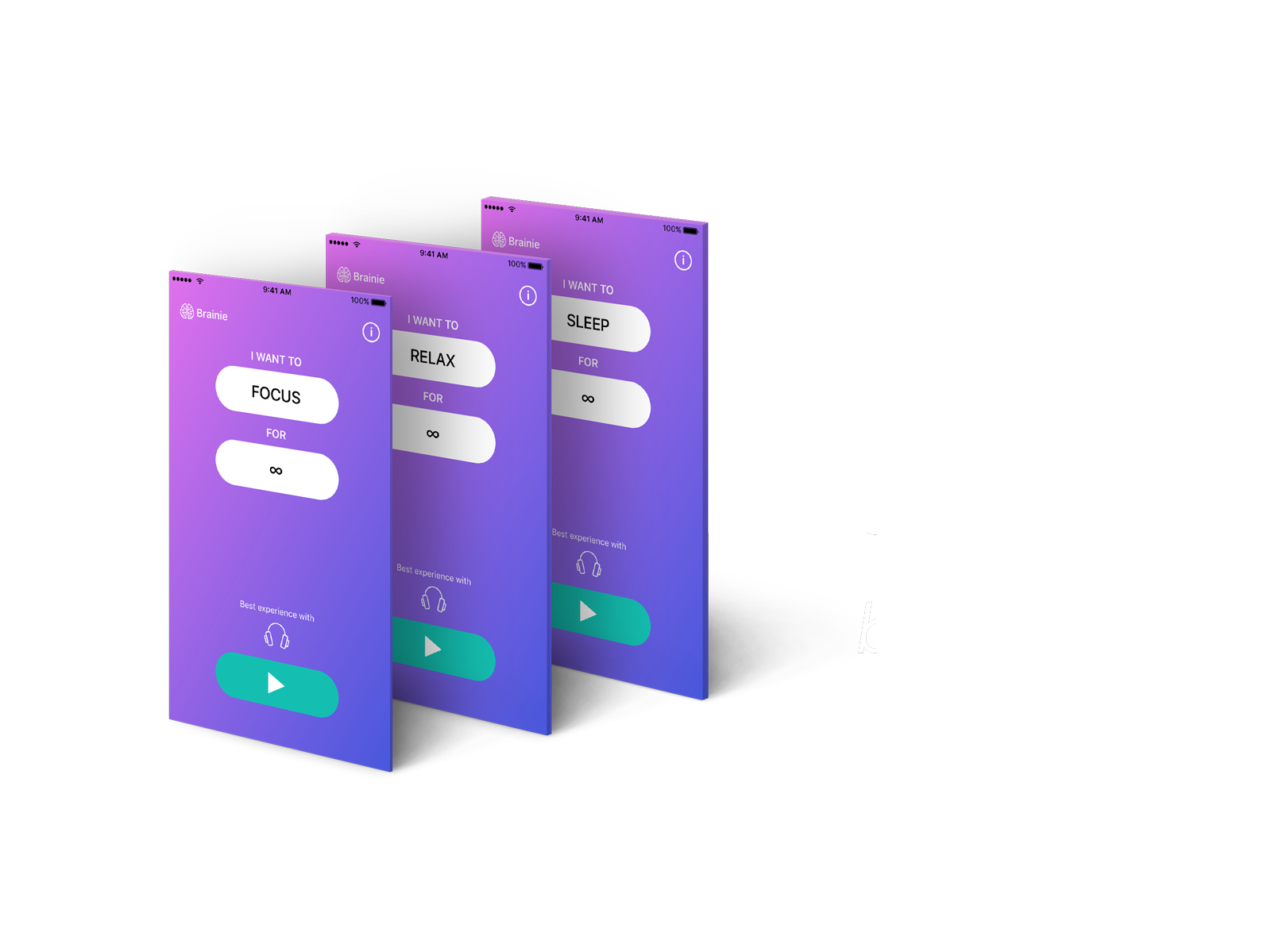 Brainie uses music patterns to help your brain be more focused or relaxed. Brainie plays non-distracting music at the right tempo.
While playing, you can switch to different type of music patterns with different tempo to fit your needs. Timer helps you to plan your workflow better and stop at the right time.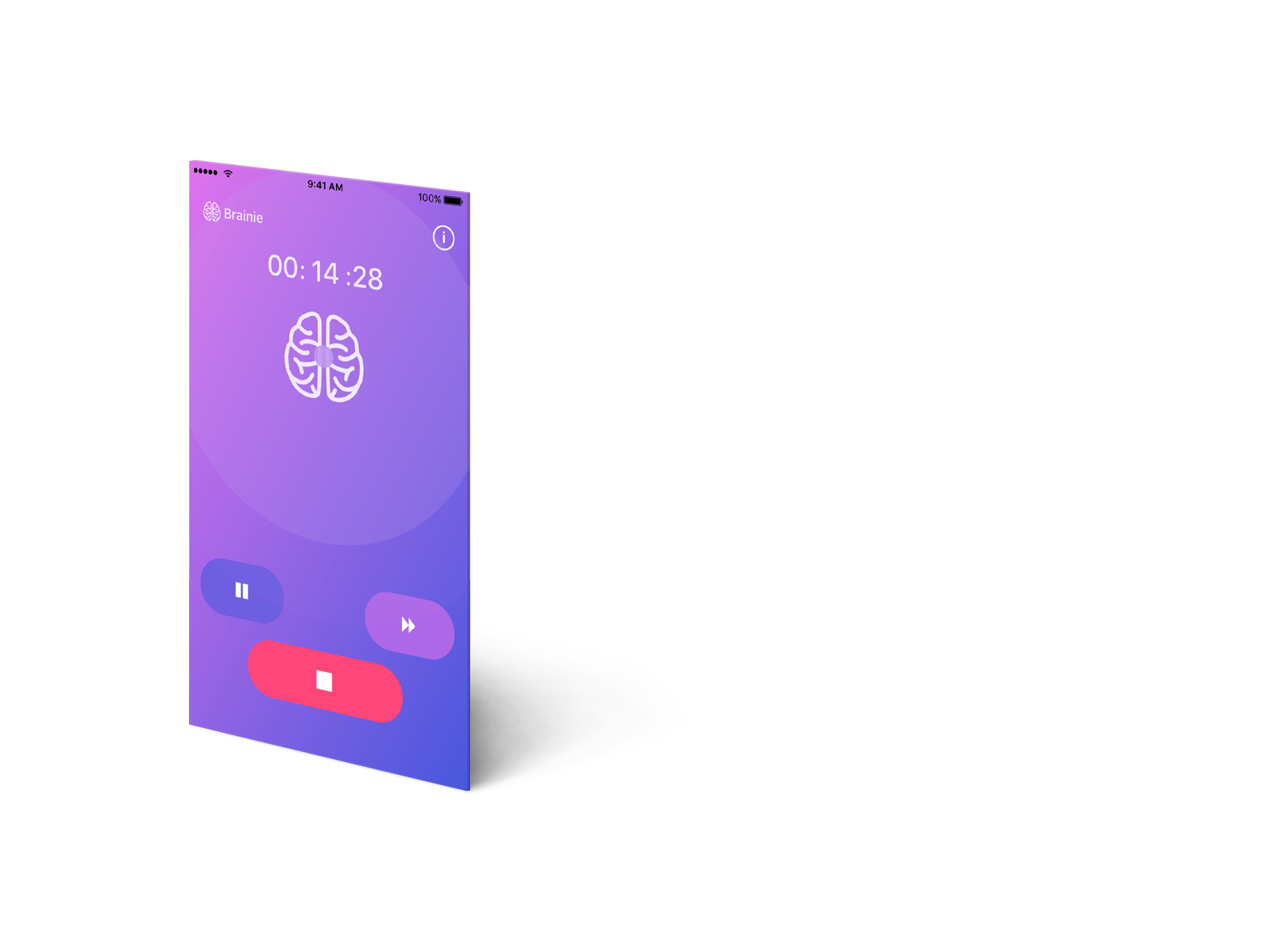 "Discover Brainie Pro and be more focused, relaxed and sleep better."
Uncover 19 sound patterns for focus, 13 patterns for relaxing, and 13 patterns for nap/sleep, including nature sounds. Each sound pattern consists of one to six sub-patterns. Sound patterns vary in pace and tempo, so you can choose the one that fits your needs for this moment.