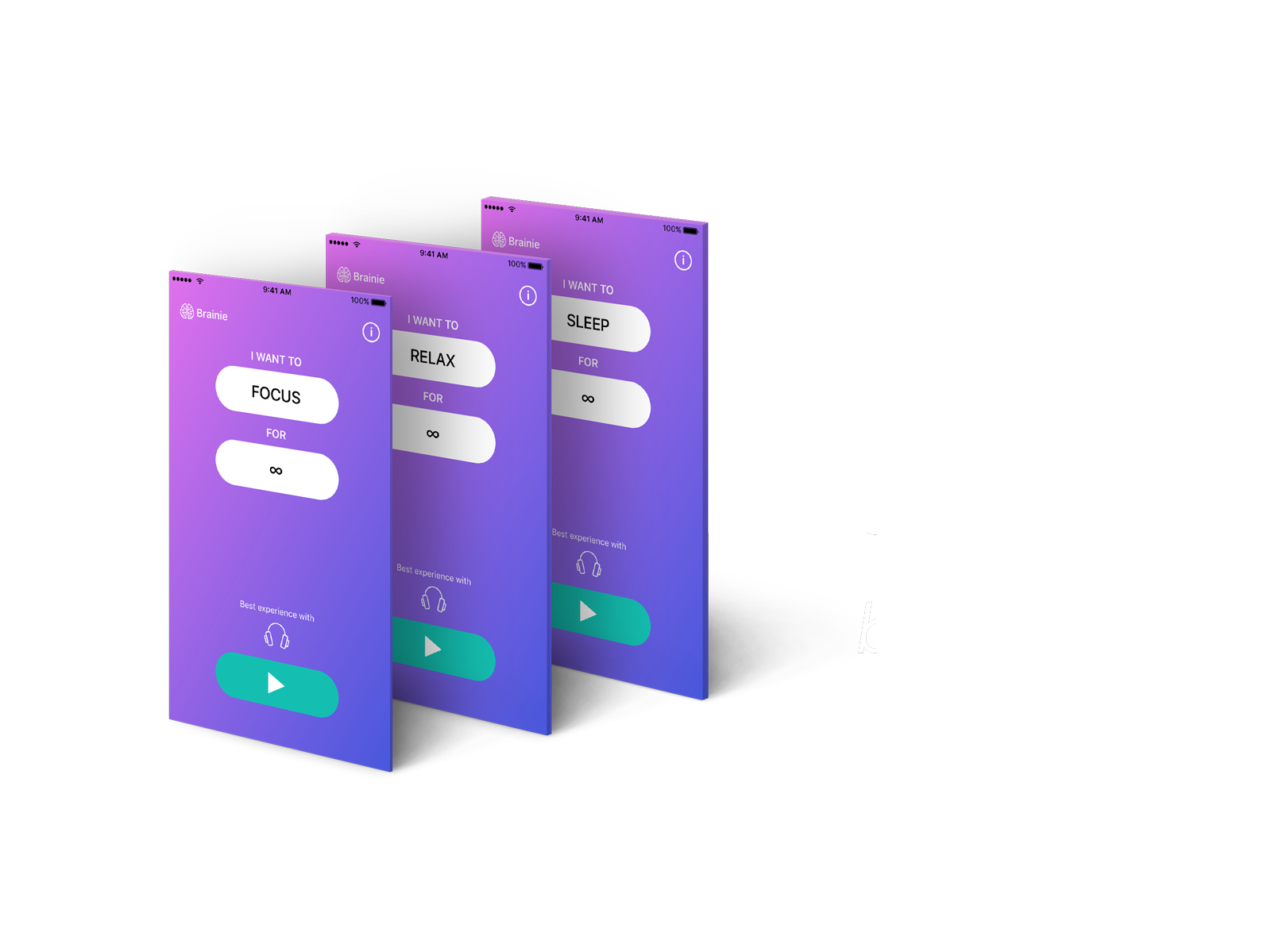 Brainie uses music patterns to help your brain be more focused or relaxed. Brainie plays non-distracting music at the right tempo.
While playing, you can switch to different type of music patterns with different tempo to fit your needs. Timer helps you to plan your workflow better and stop at the right time.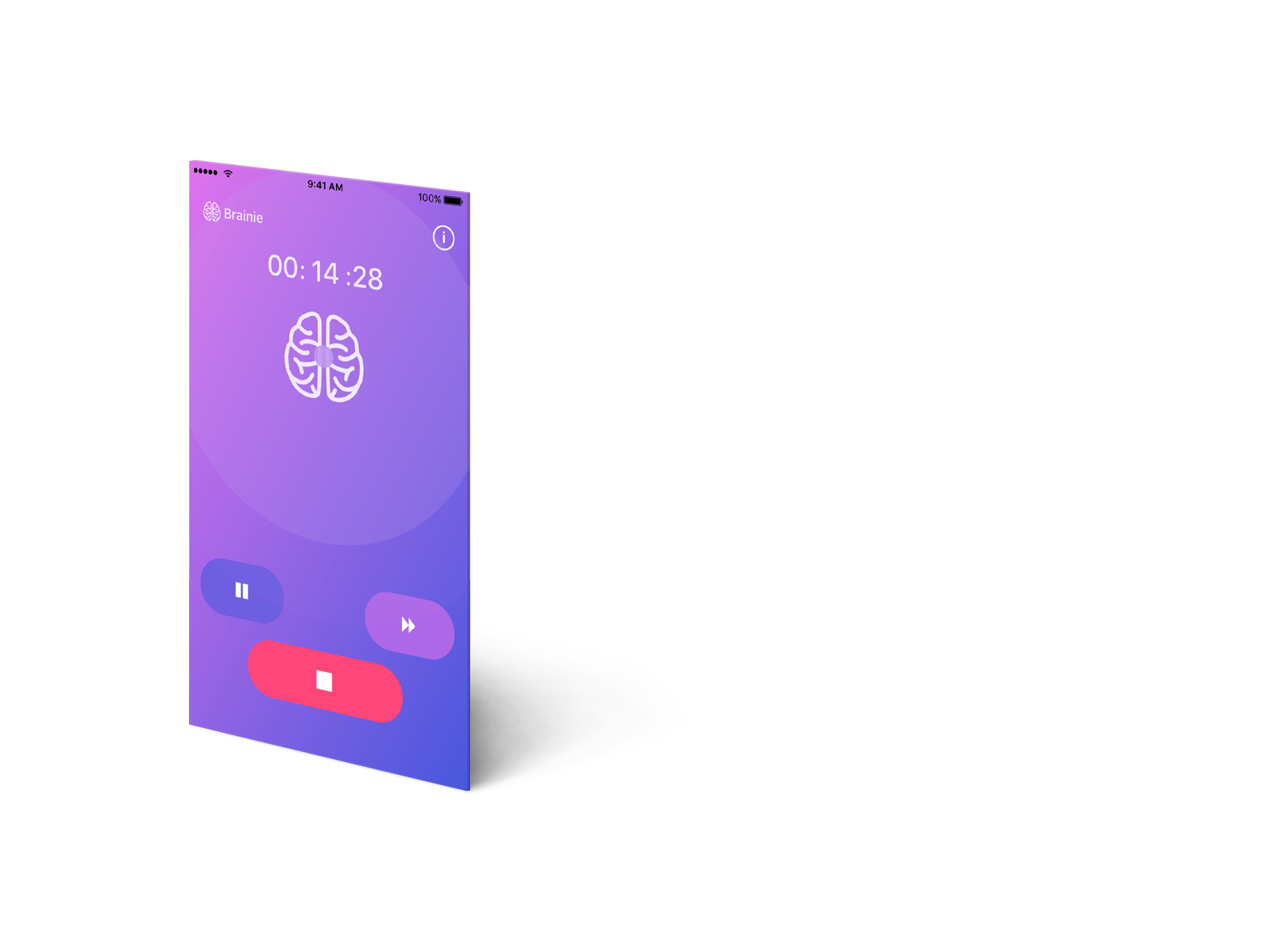 "Discover Brainie Pro and be more focused, relaxed and sleep better."
Uncover 19 sound patterns for focus, 13 patterns for relaxing, and 13 patterns for nap/sleep, including nature sounds. Each sound pattern consists of one to six sub-patterns. Sound patterns vary in pace and tempo, so you can choose the one that fits your needs for this moment.